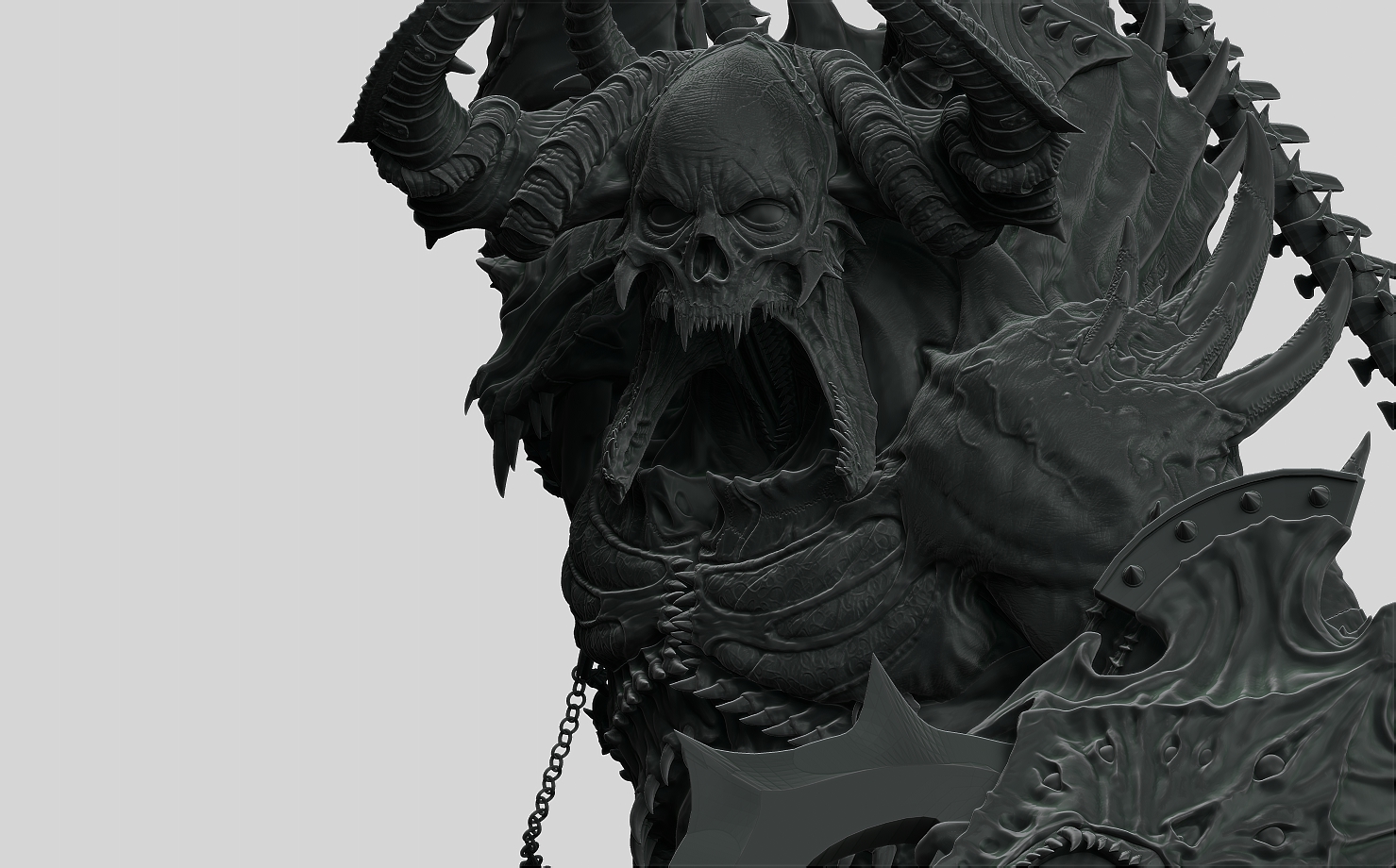 The very first project of Salt Forge is a massive model known as The Great Daemon Sulphureas , intended to fit in with the 28-32mm heroic scale models of some of the more popular war games out there.
Standing just shy of 10" tall this is intended to be a centerpiece of the gaming table. Made in the aspect suitable to its name, this is a terrifying and detailed model set in an aggressive and dynamic pose, the entire fount of its torso made into a splayed maw ready to devour all that stand in its path, and festooned with the trophies of its conquest.
Foremost in the design of this creature was to give a sense of its history and character, and finding ways to express this through things like scars, trophies, its armor and even the base it is standing on. As a hobbyist myself I have been trying to make a model that I would enjoy working on and I cant wait to share my work with you.
There will be regular updates on the progress of this Model in the months to come.
About Salt Forge
The focus of Salt Forge Miniatures is to produce high detail/ high quality miniatures that can work well as stand-alone pieces for collectors, or as game pieces for the tabletop. All miniatures are made with with detail in mind and will incorporate the looks of many different genres, ranging from medieval fantasy to dark sci-fi.